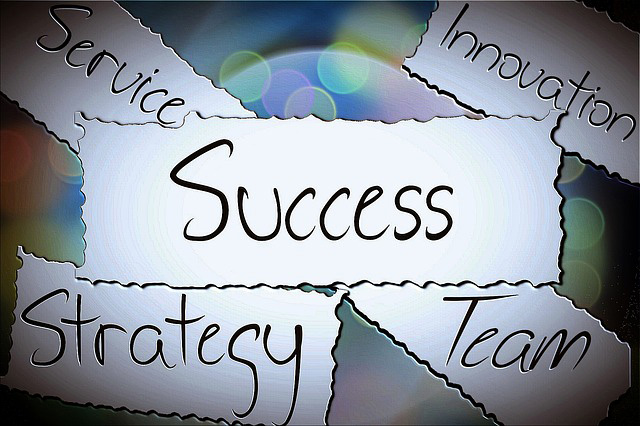 Accurate Placement
American Barcode and RFID
Ameritrade
AmSafe Aviation
Arizona Fire and Water Restoration
Arizona Heart Hospital
Arizona Hospice Association
Arizona State University
Bayer Corporation
California Integrated Waste Management
Cal Trans
Calvis Wyant Luxury Homes
Central Arizona Project
Church of the Ascension
Fundamental Long Term Care
Greater Sacramento Economic Council

Good Samaritan Hospice & Home Health
Greater Phoenix Economic Council
Honor Health
Human Resource Center Inc.
Hunter Contracting
Macayo's
Main Stem
Marc
Mayo Clinic
MICA
North Phoenix Heart Center
Northern Arizona Hospitalists
Oblates of St. Francis de Sales
Red Rock Pediatrics
Sedona Fire District
Shasta Pools
Tempe Chamber of Commerce
Town of Paradise Valley
United Healthcare
URS
Valley of the Sun Human Resource Association
VenCor
Wells Fargo
Western Arizona Regional Medical Center
Word of Grace Church
Yavapai Regional Medical Center
Younger Brothers Construction Company
Zebra Restoration
Letters from Our Customers
American Barcode & RFID
American Barcode and RFID has an excellent working relationship with Positive Options that started over twenty (20) years ago, and I was honored when you asked me for a reference letter for your new website.
We have been exceptionally satisfied with the many products and professional services offered by Positive Options. The Stanton Survey and Prevue Assessment along with the various Team Building Programs your organization offers are at the core of our high performance business culture.
As a result of hiring only well qualified candidates with high integrity and a great work ethic, we have experienced tremendously low turn-over and have been able to develop a seasoned team of empowered employees I can totally trust. While most of our competitors typically experience 20% or more turn-over per year, we have an automatic built in competitive advantage with turn-over running less than 5% year after year. The indisputable results of placement tools provided by Positive Options are more powerful at predicting behavior than I had ever imagined. While I thought I had previously been able to judge a person's character and fit for a given job, the Stanton Survey and Prevue has helped me from making many probable and costly hiring mistakes. By trusting the results of the Stanton Survey and Prevue Assessments, I have been better able to focus on growing my business rather than being concerned if one of my employees is giving me less than their best.
I strongly recommend the products and professional services offered by Positive Options to any organization interested in developing a successful business team with extremely low turn-over. The results have far exceeded my expectations. If any of your potential clients have any questions which I can answer regarding the benefits of your system, they may contact me by phone at (602) 651-1710 or via e-mail at mike.stryczek@abrfid.com.
Sincerely yours,
Michael E. Stryczek
President and CEO
American Barcode and RFID Inc.

Pivot Productions
I've been referring you guys like crazy to my contractor clients…hopefully you have picked up some business.
I'm a huge fan of testing…I always tell my clients that Prevue is the best one I've used and that every time I fired an employee, I went back and read the narrative report and realized that I was "warned"!!
I especially like the convenience of getting the results immediately.
Thanks
John Adam Kowalski
Pivot Productions
john@pivotproductions.net
www.pivotproductions.net
Greater Phoenix Economic Council
Matching new employees to the GPEC's flexible work environment is critical and often difficult. Positive Options has provided us with counseling and training in interpreting the results of our pre-employment assessments. The results include tools that can be used by our managers as coaching aids after the hiring decision is made. We are very pleased with the impact these new procedures have had on our recruiting efforts. I attribute our significant reduction in staff turnover to the improved hiring process developed by Positive Options.
Sincerely
Kenneth D Burns, CPA
Senior Vice President and CEO
Greater Phoenix Economic Council
Stephens Land Company
What was most effective for Stephens Land Company were the meetings that we had to gather information to prepare the job descriptions. After processing that information we each received a job description that clearly outlined our responsibilities and I was able to see the change in attitude of each employee once they had a path to follow and goals to direct their energies toward.
The greatest benefit to working with Positive Options has been that you clearly outlined SLC's Vision and gave us the tools to achieve what we were most lacking which was organization.
The most difficult part of working with Positive Options was leaving our desks and setting aside the FIRE of the day to attend our meetings.
My recommendation to a business considering using Positive Options services would be that if at first you find it hard to understand the process or why we go through certain exercises, take the chance and give it a shot as it becomes evident why we follow the steps that Positive Options has put in place.
Louise Stephens
Vice President
Stephens Land Company
Southwest Medical Associates
The following comment was received following the client having implemented assessments for approximately five years:
In 2007, Southwest Medical Associates had an 11.8% turnover of its physicians. That was by far our lowest year, previous years we had experienced turnover approximately 20-22%.
Michael Coleman
V.P. Clinical Operations
Southwest Medical Associates
Indiana Re-Bath
My name is Mathew Vandermeer with Indiana Re-Bath, we have been using Positive Options for quite a while now and are delighted with the results. I can't imagine how much time and money it has saved us while looking for the right candidate for many of the positions we hire at the store.
Mathew VanderMeer
Indiana Re-Bath