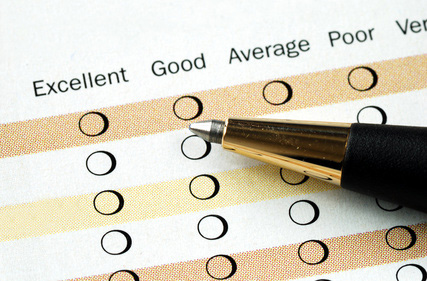 You cannot afford to hire without assessment instruments!"
Used properly our assessment instruments:
Identify potential problems
Reduce turnover
Minimize poor performance
Increase quality (fit) of employees
Reduce legal liability
The Assessment Instruments that Positive Options uses
Everything DiSC
CBI Online
Prevue
EQI
Screening Assessments
The people you recruit, train, or promote today will be the backbone of your organization tomorrow. People are your most valuable resource. Making Effective People Decisions today will create a stronger bottom line tomorrow. But you can only make more effective people decisions when you have the information you need about your applicants and employees.
Counterproductive Behavioral Index
Use this online, 15  minute test to uncover several counter-productive behaviors in job candidates: un-dependability, Workplace Aggression, Dishonesty, Drug use, Computer Abuse, and Sexual Harassment.
Get the Counterproductive Behavior Index™ to Stop Bad Hires
The Counterproductive Behavior Index is the most cost-effective screening procedure to identify these high-risk work-related attitudes and behaviors:
Substance Abuse
Dishonesty
Computer Abuse
Lack of Dependability
Workplace Aggression
Sexual Harassment
Every single day employees don't show for work, steal cash and inventory, surf the web, e-mail on company time, and disrupt the workplace. It is burning up billions of dollars of profits and inventory each and every year.
FACT #1: Unscheduled absenteeism may be costing you as much as $755 per year per employee.
FACT #2: 7% of employees believe it's okay to sabotage their employer's computer system.
FACT #3: 6% of job candidates have had a criminal conviction in the last 7 years.
FACT #4: 46% of inventory shrinkage is a result of employee theft.
FACT #5: 40% of workers admit to making personal use of company e-mail and shopping online at work.
About the CBI
The CBI is a contemporary integrity test—a cost-effective screening procedure for identifying job applicants whose behavior, attitudes, and work-related values are likely to interfere with their success as employees. The CPB Index consists of an objective questionnaire with 120 true/false items that can be completed by the job applicant in 10 to 15 minutes.
How the CBI Works:
The job applicant completes the true/false paper-and-pencil questionnaire in 10–15 minutes.
The hiring manager scores the results in less than 60 seconds.
The perfect solution for every business.
Saves time and money.
Available Online
The Online version of the CBI automatically produces an extensive report that includes behavioral interview questions linked to incorrect answers.
An Administrator's Manual and Technical Manual are available printed or as free PDF downloads.
Team Building and Personal Development Assessments
The foundation of personal and professional success lies in understanding yourself, understanding others, and realizing the impact of personal behavior on others.
For nearly thirty years, the DiSC® Classic has unlocked the door to productive communication and relationships for over 30 million people through its DiSC® Dimensions of Behavior learning approach.
If you need further information, please contact Positive Options.
email: sally@positiveoptions.net
602-357-4399
Selection Instruments
Prevue
Prevue™ is a proven, web-enabled selection assessment supported by an elegantly simple automated system for creating and managing job-specific benchmarks.
The Prevue™ Assessment reports address four mental abilities scales, three interest scales, twelve personality scales and a social desirability scale.
Download a pdf of First Hire Program brochure
Understanding The Prevue document: download a pdf sample here
EQi

How can Emotional Intelligence (EI) help my clients, teams, and organizations?
The EQ-i 2.0 measures and an individual's emotional intelligence. Science and professional feedback from the EQ-i strengthened the direction of this second generation assessment. Now, it's a complete experience with an intuitive model, customizable reports, and an online platform for easy administration.
Key Features:
Generate a total EI score with five composite scores measuring distinct aspects of emotional and social functioning.
Gain a deeper understanding of how the results affect a participant's workplace performance (conflict resolution, change management, teamwork, decision making and more) with customized strategies based on individual results
Make instant connections between subscale and help participants leverage EI strengths and improve EI weaknesses
Use the Well-Being indicator to measure participants level of happiness, resulting in additional developmental opportunities
Reports are designed with clear instructions interpretation guidelines and results-driven content setting participants up for success
Workplace Report
Focuses on the impact of emotional intelligence at work and offers suggestions for working with colleagues, supervisors, and clients in a variety of coaching, development and work settings. For recruiting, this report is useful when using scores to guide the selection of follow-up interview questions, and for identifying potential training and development needs.
Leadership Report
Examines EQ-i 2.0 results through four key dimensions of leadership: authenticity, coaching, insight, and innovation. As an option, compare client results against this of top leaders, creating a coaching benchmark for exceptional EI performance. The leadership and organizational implications of client results, as well as strategies for development aimed to help clients reach their true leadership potential.